This was our first project. The students named it Club G after Ges ("Jess"), my son. It is a recess and noon-time social group organized in 2011 by Grade 4 students for their classmate who was socially isolated, who physically couldn't keep up on the playground, and who, despite understanding, had no intelligible speech. It was created for him, but we quickly realized that it wasn't just about him. It was about everyone involved, what they learned about themselves, and how it changed us all.





Follow this link to the Club G Book



Resources on friendship groups like Club G



Links to....






Club G photos courtesy of Wendy Holtan.



What teacher
s and students say about Club G
...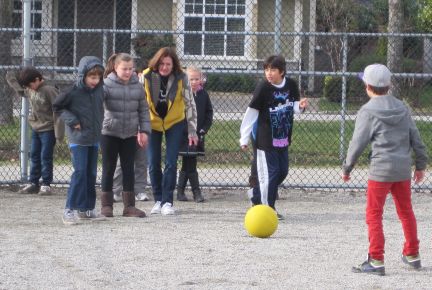 California kick ball